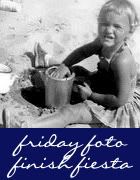 Friday could not come soon enough this week and it is time once again to head over to Carrie's. This is one of my favorite weekly dates as you see so many great (and often short bits to read) posts and pictures. Do hop over there and join in the fun.
The kid's absolute favorite thing to do at Grannie's is to visit the retirement village's duck pond. They have quite a few ornamental ducks who are unfortunately hard to spot as they hide the minute they see kids. Poor souls, were terrorised by naughty kids. We were lucky to saw one on arrival, which promptly hid form us.
Fun with Aunty Rosie - I love the light in this picture.
Can you find any ducks bro?
Oh my princess!
Bwah! I scared you, didn't I?
E=mc2 or does it? Thinking about life, the universe and everything...