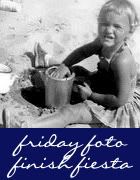 Pop over to Carrie's right now - TGIF!
As some of you are aware my
BFF
Hesti
and I share an amazing co-incidence - not only do we have a first born daughter, but she is followed by a set of twin boys at almost exactly the same spacing. Off course, this was not planned. But how great is that?
Her boys were born on 9/10/2001 - the day before the attack on the twin towers. I only heard the news the morning of 9/11 when her hubby started
texting
us all. Just to be followed by the images that flew all over the world. I was newly married and Hunter worked late that night. I could not see
Hesti
or the twins as she was still in High care and they in the
NICU
where they remained for weeks.
Last Saturday was their 8
th
birthday party and yes, it all of a sudden feels like they are so big! So grown up. Each with their own interests although they still look remarkably identical.
The two mommies with the kiddos.
The boys loved these "cars" and played on them quite a bit.
And off course, as if one party is not enough, we had another the afternoon - The Lil Miss' friend
Tyra
and her brother Chad had their party. So sad, they are
emigrating
to Australia at the end of October - we will miss them.
The cupcakes were so stunning and delicious. A hit with young and old.
The fruit
sosaties
were a hit as well. (
sosaties
are in general what is referred to as an
espetada
)
So funny - last year you could not get a hat on his head whatsoever.
This year he is refusing! Keeping us on our toes it seems.
Fun on the bounce house.
The 5 friends.
Our tired and over sugared kids slept until 7:30 Sunday morning - a rare occasion.